In the spirit of full disclosure please note some of the links below are affiliate links. I will earn a commission if you purchase through those links. I currently use or have used all of the products listed below and recommend them because they are companies that I love and found to be beneficial in growing my blog.
Blogelina opened me up to a wealth of knowledge that I would not have gotten without blood, sweat and tears. They offer trainings classes, weekly blog post and a community of blogger like yourself in which to learn from. Not everything here is at a cost, they offer many things for free. If you are new to blogging or a seasoned veteran, they have many services to help make your blog successful.

Let's face it cooking, b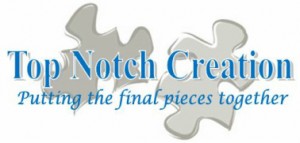 logging and IT work are what I do best. Graphic Design is not my strong suite. Designing graphics are not as easy as they appear. The last thing you want is your graphics to look like a child created them. Take the time & energy and invest in custom graphics, that express your business. I have found Top Notch Creation's prices to be reasonable and offer a quick turn around.
Blogging has been a dre
am come true for me.  I must admit not every step has been a pleasant or easy. Sometimes you don't feel like doing all the little things it take to keep and make successful. It's great to have a bit of motivation and someone to help guide you in following your dreams. Shun Strickland live and teleconference events have helped me keep the fire burning, when I wanted to let my dream die.
From my very first website (I've created 7 thus far) I have used Go Daddy to purchase my domain names. It super easy and they are always running a special that make the price of buying a domain frugal. Buy far one of my best picks.

Ah, Weebly. My 1st love, 5 of the 7 websites I have created have been with Weebly. It is simple and easy to use and of course FREE! They do have paid options which can make your website a bit more customize. If you are new to blogging and just want to get your feet wet, Weebly is the way to go.