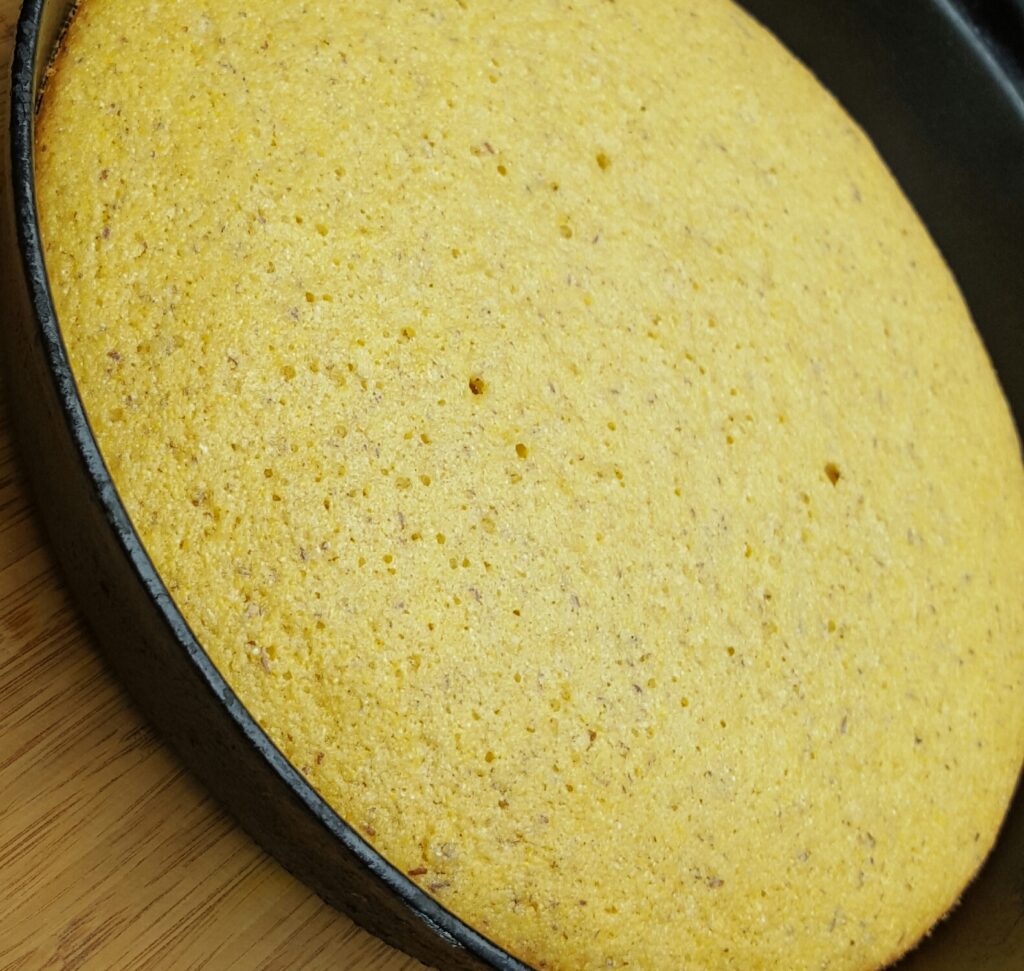 "You gone eat yo cornbread?"  Haha, it takes a special kind of person to start their blog post with a line from the iconic move, Life. But when I tell you this is one of "the" best cornbread recipes I've come across, vegan or otherwise. I might just have done what Eddie Murphy's character did in the movie too. This cornbread is sweet, moist and just plain awesome. I found it awhile back on "Vegan Cooking with Love" .  I've since made it on several occasion to accompany  chili, greens,  or soups.
What I did differently…
I used 3/4 cup of rice milk & 1/4 cup water. Not trying to be fancy, just ran out of milk.
I used flax seed as an egg replacer. Which is why there are are brown flecks adding a bit of character to my cornbread. To make you need 1 tbsp of ground flax seed mixed with 3 tbsp of water. Allow to sit for at 15 minutes or until gloppy. Gloppy is not typically something you want to hear in cooking, but in this instance it's a good thing.
Of course what drive this home, is the cast iron skillet. They can be hard to find but they seem to be making a resurgence. I'm starting to see them more in mainstream stores. You can also find them online here.
Note: Mix well to avoid batter becoming mealy.
In the spirit of full disclosure, this post contains affiliate links, which means that I may get a commissions if you decide to purchase anything using the links above. I only recommend products & systems that I use and love myself, so I know you'll be in good hands.