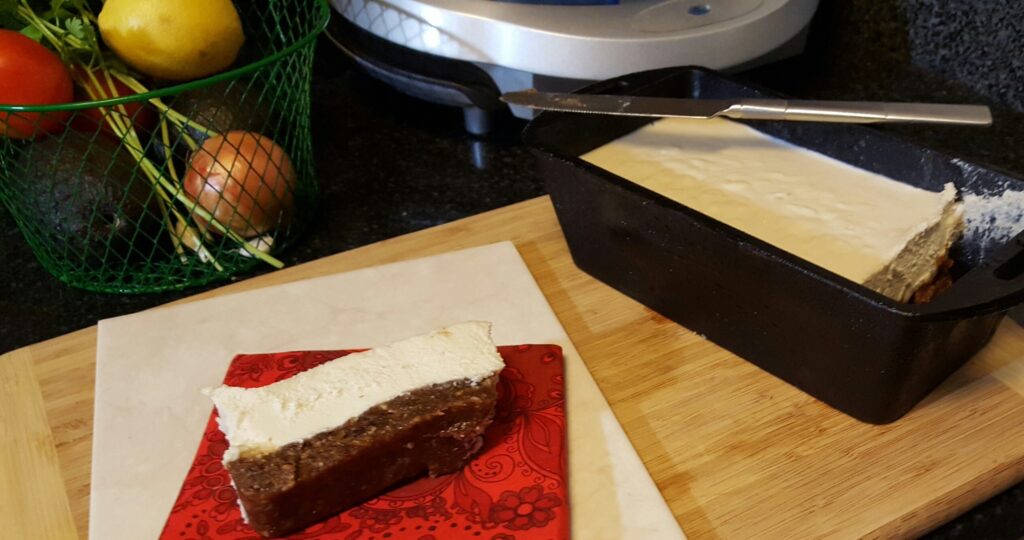 I've been attempting to get out of my comfort zone and add some new things to my diet. One of my favorite bloggers posted a delicious looking No Bake Vegan Cheesecake. I'm pretty sure my face looked exactly like yours does now. Fix your face, I promise it was very tasty and the best part, it doesn't require any foreign ingredients.
What would I change?
I would adjust the nuts to dates ratio allowing for more nuts. My crust was more chewy than crusty, which made for a lot of jaw action.
I used Honey instead of Agave Nectar. Honey seems to work well for me.
What would I do differently?
Follow her directions and use a muffin pan. The Cheesecake slices were just too thick. Actually, I think the mini muffin pan would work even better. Two bite cheesecake.
I want to try this for the base of my Chocolate Coated Kissed Cheesecake using the mini muffin pans.