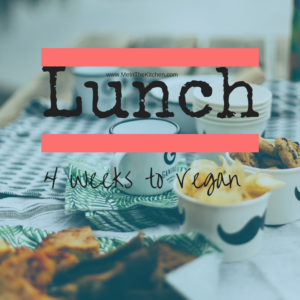 It's time to get real. Week 3 is going to add vegan lunches to the challenge; breakfast + snacks + lunch. This is when things start getting iffy. If you work outside the home, eating a filling lunch while trying to rush around can cause you to fall into old habits. I understand not everyone likes or has the ability to cook at home and take leftovers. Or you may have a full load taking care of family durning the day. With all that we have going on, many choose to eat out rather than cook. Here are some of my favorite recipes you can make at home that are great for lunch and a few places for eating out. Bon appetit
Make your own burritos eateries like Chipotle and Moe's. You can typically get a big flavorful meal for not a lot of money. I normally get rice, black beans, salsa, pico de gallo, lettuce, jalapeño, guacamole, any other veggies they may have and tortilla chips. Many places now offer tofu as an option as well.
Olive Garden has many options to choose from. My favorite meal is their Minestrone soup, salad & bread sticks. Yup, that right their bread sticks are vegan, but sorry their famous house salad dressing is not. If you are in the mood for pasta you are in luck as most of their pastas are vegan and a couple of their sauces too. Olive Garden is actually an easy choice for vegans as the have an entire section of their menu dedicated to them.
Panera, Jason's Deli, Atlanta Bread Company, and the like are other common vegan eateries.
Panera has a declious Modern Greek Salad with Quiona that is wonderful, minus cheese of course (and olives for me too, yuck)
Jason's Deli I typically get their Organic Vegetable Soup and Plain Jane Baked Potato with only green onions. Combine them together and you've got yourself a filling meal.
I won't list fast food places as the internet is filled with vegan option besides french fries. Although, I could eat just fries all the time, you do have options. Just do a quick search, you'll see.  I will give you one recommendation to check out Supreme Banana on Youtube as she "veganizes" many fast food places.
Don't forget to follow me on social media where I post tips & ideas. Lunch 1, Lunch 2 , Lunch 3, Lunch 4